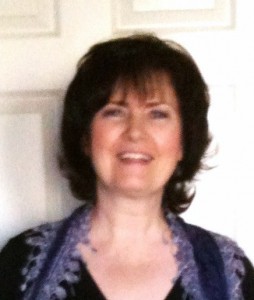 Committed Christian, campaigner for justice, wife, and mother of three.
Michelle campaigned for eight years for the release of her disabled brother, Barry George, after he was wrongly convicted in 2001, for the high profile murder of BBC television presenter, Jill Dando. Mr George was acquitted in 2007 and sent for re-trial in 2008. He was found not guilty, by unanimous jury verdict on 1st August 2008.
Born in Fulham, London in 1955, Michelle lived in West London until 1973. She then moved to Cork, Ireland, where she lived until 2012, with her three adult children. Michelle's first husband, Patrick, died unexpectedly in 2007 after a short illness, but, with God's grace, she has now married again, to Peter, who supports her in her miscarriage of justice (MOJ) activities. They are both committed Christians.
Retired now, Michelle always worked outside the home, in various industries, and at all levels from cleaner to management. Her ethos being: do the job to the best of your abilities, as a service to others, regardless of the task. Most recently, she has trained as an Image Consultant and weight loss consultant.
Since her brother's wrongful incarceration, she became a public speaker at Miscarriage of Justice conferences across the UK, and has also been a guest speaker at the Spiritual Health Weekends for women, run by Nancy Goudie. She is also a guest lecturer at University College Cork and Portsmouth University to law students interested in miscarriages of justice.
Michelle is still in touch with many families of the wrongly convicted, including those convicted under Joint Enterprise. She also has connections with various MOJ organisations, e.g.: MOJO Scotland, The Innocence Project in UK Universities, and a variety of legal representatives and released victims of miscarriages of justice.
She is interested in the refusal of the judiciary to pay compensation under Section 133. 'Not innocent enough' or 'a jury, properly directed, could have convicted', both of which affect her brother. He has not received compensation or adequate after-care to help him rebuild his life. She supports the work of the Fitted-In Project which seeks to right many wrongs, including the lack of after-care for the wrongly convicted after release, or in the cases of the vindicated wrongly accused too and the refusal to make financial compensation to those victims of miscarriages of justice.