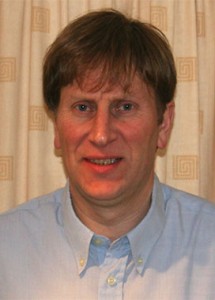 Mark was born in County Durham in 1959 and now lives in West Yorkshire with his wife Ruth and son Charlie. A former industrial, and later community and youth, worker Mark now works as a freelance journalist, particularly for The Big Issue in the North magazine and the various publications of the trade union, Unite.
In 2012 he started editing the Yorkshire and Humber TUC Newsletter 'Clocking On' and he also regularly contributes articles to Tribune magazine.
Mark is becoming a prolific writer of football books with nine out in the last three and a half years, and three to follow in 2012. His long history of working on Miscarriage of Justice cases includes the Birmingham 6 and Guildford 4, Malcolm Kennedy:Patrick Quinn and Michael Stone. He has also actively participated in many Anti-Deportation campaigns.
During the 1990s, Mark was the co-ordinator of the Colin Roach Centre in Hackney for many years, where he helped organise numerous campaigns to defend the victims of police crime. Throughout the late 90s and early part of the 21st century Mark was the organiser of Sunderland Fans against Racism. He is an active and valued member of FIP.
www.markwrite.co.uk/htm
www.markwrite.co.uk/books.htm